BACON ( & Buttermilk Pancakes)
Mooove over cows… Pigs have entered the Baxter's kitchen!!
Cooking bacon in cast iron is good for it. Who am I to argue??
TIPS for making pancakes in cast iron:
Preheat your pan and add a light coat of oil. Pam Original cooking spray or crisco oil. Not too much. We aren't deep frying pancakes here, just cooking them.
My heat was too high. It should be between 3-4
I added too many pancakes to the pan. When I went to flip them I had no room and some landed on the one beside them. Messy and unattractive for both pancakes involved.
I added more batter to the pan than the recipe said to add, I always think more is better. It's not! If it says a 1/4 cup of batter, don't use 1/2 cup of batter. It will alter the cooking time and these pancakes are thick!
When you see bubbles forming on the top, it's time to flip!
Smoother them with butter, load up on the maple syrup (Thank you Amy… we're almost out, please come back with more.) and ENJOY!
A touch of vanilla and the addition of melted butter are the secret ingredients in these decadent, fluffy pancakes.
Credits: Canadian Living Magazine: March 2013
If this is too much work, go to Costco and buy their mix.. they are GREAT!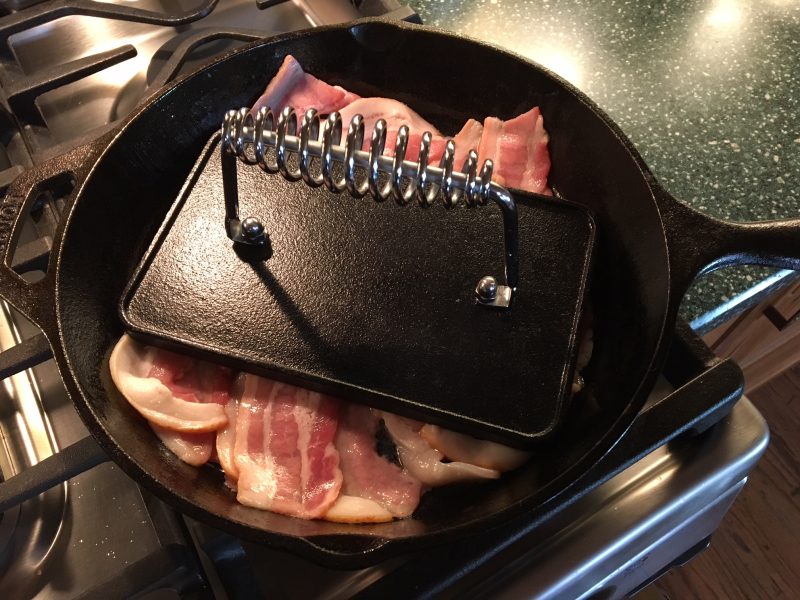 Ingredients
1 1/2 cup all-purpose flour
3 tablespoons granulated sugar
1 teaspoon baking powder
1 teaspoon baking soda
1/4 teaspoon salt
1 3/4 cup buttermilk
1 egg
2 tablespoons butter melted
2 teaspoons vanilla
1 tablespoon vegetable oil
Greg's secret ingredient is Lemon Juice. I don't know the science behind it but always add a splash of it!
Instructions
1
Get your ingredients out while your start your bacon!!
2
In large bowl, whisk together flour, sugar, baking powder, baking soda and salt. Whisk egg, add it buttermilk, butter and vanilla; pour over dry ingredients.
3
Mix together with spatchula until ingredients are combined but still slightly lumpy. Don't over mix or you'll have tough pancakes. (Yes, I should have used a spatchula.)
4
Heat large nonstick skillet or griddle over low-medium heat; lightly brush with some of the oil. Pour batter, scant 1/4 cup at a time, into pan; spread slightly to form pancakes. **** I used way too much batter here. Should have been half this size. Because the batter is so thick, use your ladle to rub lightly over the top of pancake once you put it in the pan to 'make it round'.
5
Cook until bubbles appear on top, about 3 minutes. Flip and cook until bottoms are golden brown, about 1 minute. **** Clearly I didn't 'make them round' and this is the weird shape I got but they were still really tasty!
6
Transfer to rimmed baking sheet; cover and keep warm in 250ºF (120ºC) oven. **** I would rather everyone gets their own 3-4 right from the pan as putting them in the over in a warming dish takes away some of the fluffiness!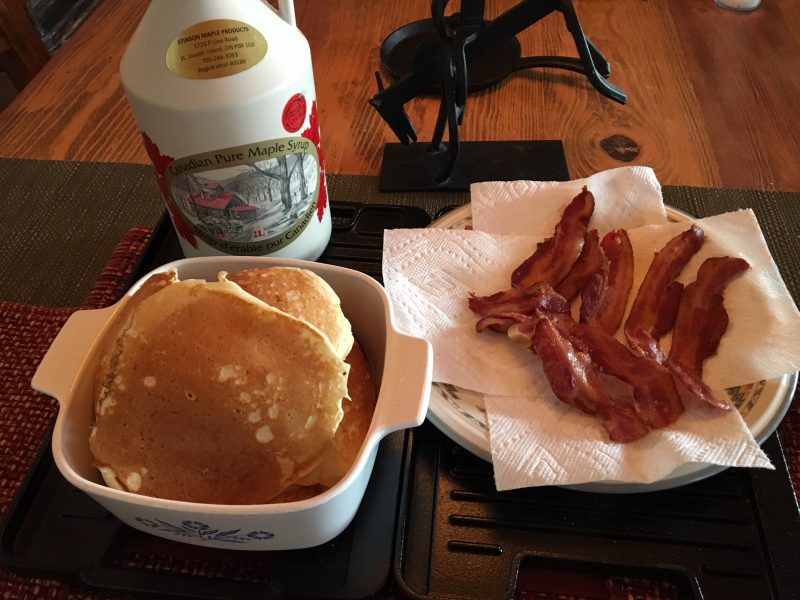 Love Flips