Ginger Beef & Rice with Orange Sauce
I have never made Ginger Beef, and have to say, it's easy, and fantastic!!! I'll be making this again, thanks for the recipe, LordByronsKitchen.com The only thing I did different was I used 1/4 cup soya sauce with 1/4 water.. I didn't want it too salty (yes I just said that!) and I didn't have fresh ginger, so I used ground ginger and that seems to have worked fine. Very worth making! I only cooked the meat for about 1.5 minutes.. and it was perfect and tender! Any longer (stir fry beef) would have made it tough I think.
• 1 pound skirt steak, sliced thinly (flank steak or beef tenderloin will work too)
• 1 cup cornstarch
• 2 tablespoons vegetable oil, plus more for frying
• 1 large white onion, finely chopped
• 1 1/2 cups carrots, julienned (can use grated or shredded carrots too)
• 3 cloves garlic, minced
• 1 tablespoon fresh ginger, grated
• 1/2 teaspoon dried red chili flakes
• 1/2 cup light soy sauce
• 2 tablespoons vinegar (rice vinegar or white vinegar)
• 1 tablespoon sesame oil
• 1/2 teaspoon black pepper
• 1/2 cup brown sugar, lightly packed
• 2 tablespoons sesame seeds, toasted
• 1/4 cup green onions, thinly sliced
Instructions
• Toss the steak with the corn starch in a large bowl and set aside.
• Over medium heat, add the vegetable oil and onions to a sauce pan. Sauté for two minutes until onions are translucent.
• Add the carrots to the onions and sauté for 3-4 minutes until tender.
• Next, add the garlic, ginger, and chili flakes. Stir into the carrots and onions. Cook for 1-2 minutes.
• Lastly, add the soy sauce, vinegar, sesame oil, black pepper, brown sugar, and sesame seeds. Whisk together.
• Lower the heat to a simmer and allow the sauce to slightly thicken.
• In the meantime, bring about 2-3 cups of vegetable oil to optimum frying temperature in a deep skillet. Shake the excess corn starch off the beef and fry each piece in batches until crispy. This process takes about 3-4 minutes. Drain the fried beef on paper towels.
• Toss the fried beef with the sauce mixture. Garnish with green onions. Serve immediately.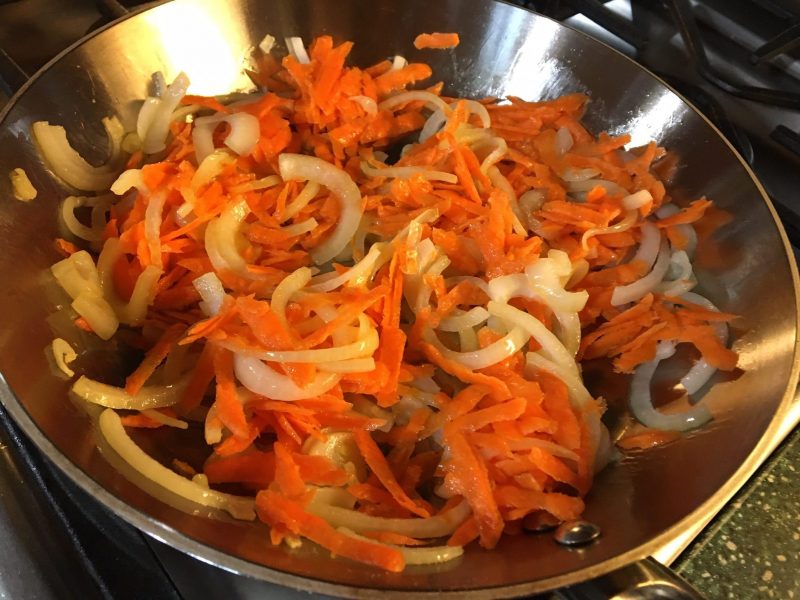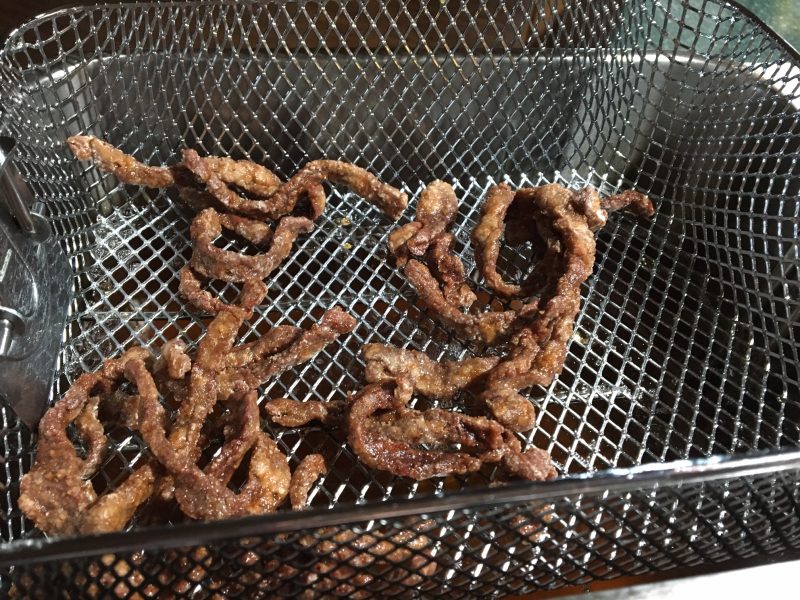 Love Flips