Debbie's Stuffed Queso Chicken Breasts
Debbie Daniels from the Cast Iron Cooking group posted this recipe. I have to say, it looks good at every stage! Split the chicken but not all the way through, pound so it's a bit flatter. Season with salt and pepper. (I was late getting started so wanted it to cook faster.) BTW it only takes 2 hours from beginning to end!
I used a no. 12 Lodge, fried some bacon until almost done. Stuff the chicken breasts with Stove Top stuffing that has been mixed with finely chopped apples, pecans, raisons and enough milk to moisten the stuffing mix. Place stuffed breasts in the skillet, which has some nice bacon grease in it. Coat lightly with olive oil or melted butter (oops I forgot this step.) Cook quickly in a 400° oven, turning once. This took 30 minutes. When the chicken is cooked to 160°, internally, remove from the skillet and add 2 packages Uncle Ben's Bistro Express Long Rain & Wild Roasted Chicken flavour rice (or what ever you like) to the skillet, add the chicken back. Cover each breast with Queso Dip, I used one from Costco, (la terra fina) I was pretty generous and then wondered if it would be too spicy. It really wasn't because of the sweetness the raisons and apple gave from the stuffing. I think I'll use cranberries next time on the side as well. Cover with shredded cheddar cheese, back in the oven at 350 for about 15 minutes. The Queso Dip mixed in with the rice. It was just awesome!! Thanks Debbie!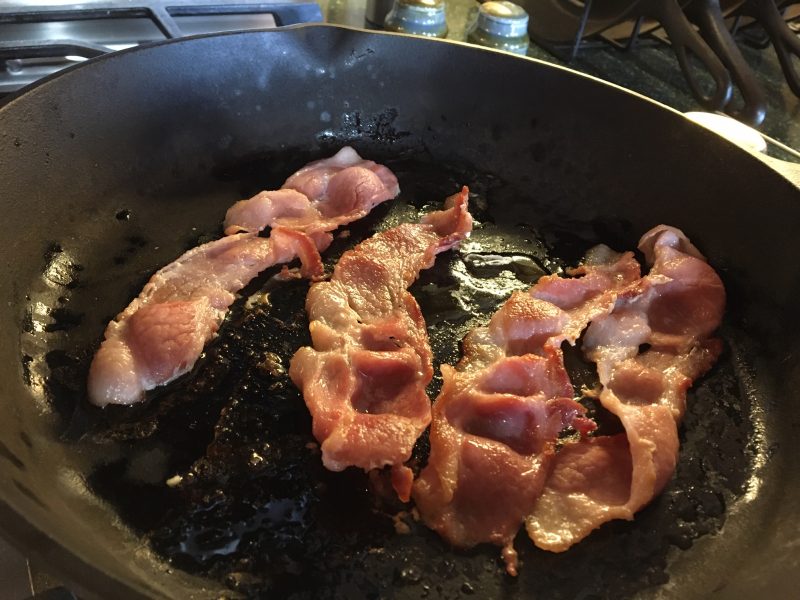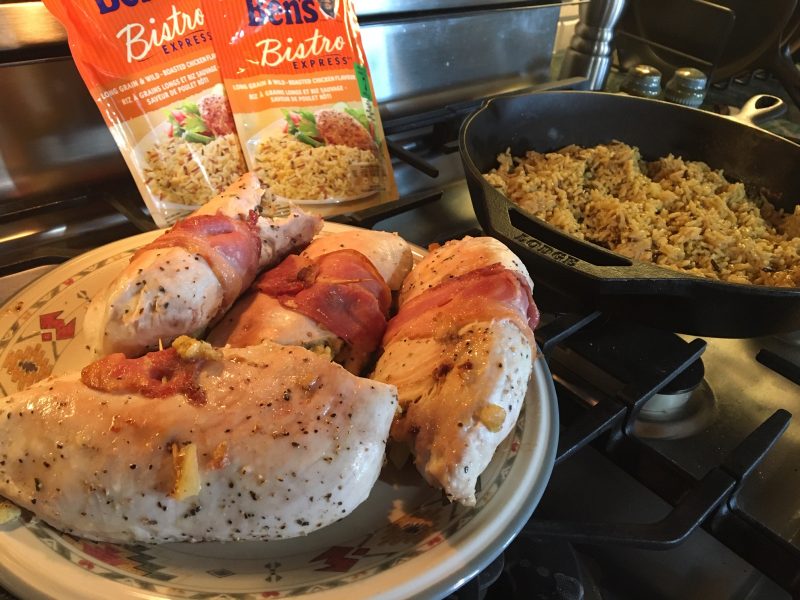 Love Flips