Orange Chicken IP
This is SO GOOD!! A bit sweet, so next time I'll cut back on the brown sugar, by half. Otherwise, it's really perfect with rice.
I cubed the chicken… oh and that nasty silver string that is in the tender part, if you grab the end of it, put the fork tong around it and slide it down the chicken, it comes right out in one piece. It's amazing the things you can learn when your self-isolating!
I put the chicken in a bowl. Dredged it with corn starch. Likely shaking it in bag would have been better, faster, but it would have wasted cornstarch. Seems I use that everyday now, I don't want to waste it.
Put the IP on sautee, wait until it says HOT.
Beat one egg with a tablespoon of water, dip the corn-starched chicken in it, and put on plate. By the time your done the IP will be ready. Add 1 tablespoon olive oil to the pot, add just enough chicken on the bottom that they all have space around them, or they won't brown, they will steam, you don't want that.
I did mine (2 breasts) in two batches. You only need to cook them for 1-2 minutes, until you have a bit of brown on them, they will still be raw inside. Put in a bowl. Add some olive oil, add sweet peppers. Sautee. Add back chicken and 1/2 chicken broth. Make sure there is nothing stuck to the bottom of the IP or you will get the dreaded message, Food Burn!! Add 1/2 of the sauce mixture. Cover, make sure its on sealing position, pressure cook for 6 minutes. Get your rice heating up. I use Bistro. It takes 2 minutes. Add package to pot, add a bit of chicken broth, put the lid on and heat.
Once the 6 minutes has passed, let it natural release for 5 minutes. Add 3 tbsp of cornstarch to 3 tablespoons of water. Mix until smooth. Turn IP off.  Open the lid, set it to sautee. When it starts to bubble, add the cornstarch mixture. It will thicken in minutes. Serve on the rice, there is a lot of sauce left over. I'm going to use it on meatballs tomorrow. The chicken is out of this world tender!! I topped it with orange rind and sesame seeds.
Sauce
1 1/2 cup orange juice (I used 2 small juice boxes)
1 tablespoon apple cider vinegar
1 tablespoon soy sauce
4 tablespoons ketchup
1/4 cup brown sugar
1/4 cup maple syrup
1/2 teaspoon red pepper flakes
2 tablespoons vegetable oil
2 tablespoons cornstarch
I added 1/2 chicken stock and 1/2 cup sauce, as there is so much sugar in here, I didn't want the BURN FOOD message to come up. There always needs to be 1 cup liquid, so that's why I diluted with stock. I added the rest of the sauce after it was all cooked and thickened.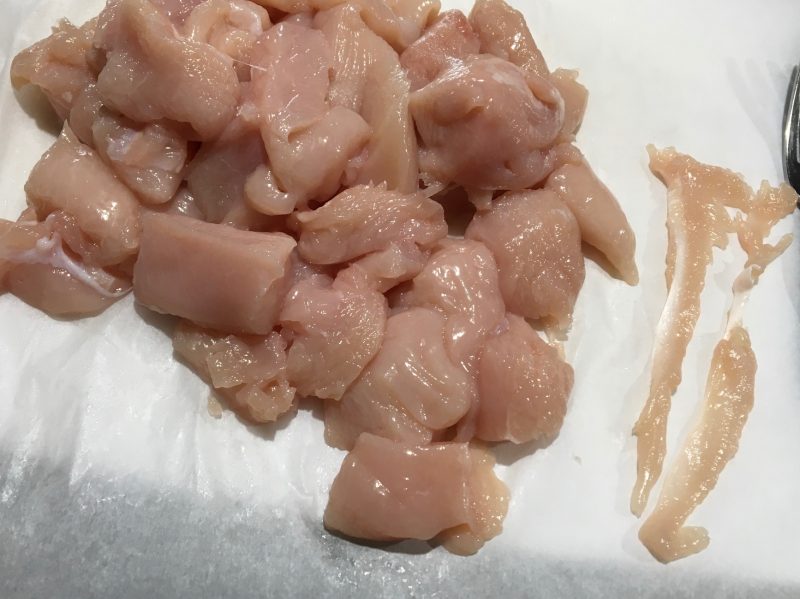 Love Flips